Transforming your business with Blockchain Technology
We build blockchain solutions that are tailored to specific business use cases via feature integration, system modifications, and implementations. We approach consulting as Guardians of Trust, working with you to design blockchain solutions that support your business objectives,  mission and brand.
Discover the potential of Blockchain
Blockchain technology has numerous use cases beyond cryptocurrencies, including identity verification, logistics, insurance, banking, enterprise management, and government control. Blockchain technology (Distributed Ledger Technology – DLT) is disturbing many industries by solving the fundamental problems that have plagued them for decades.
Blockchain allows to:
Automate processes;
Create accounts protected from unauthorized access;
Reduce costs associated with data storage;
Eliminate the need for third-party authentication;
Improve the security and reliability of transactions;
Increase the speed and number of transactions;
Remove duplicate data and associated risks.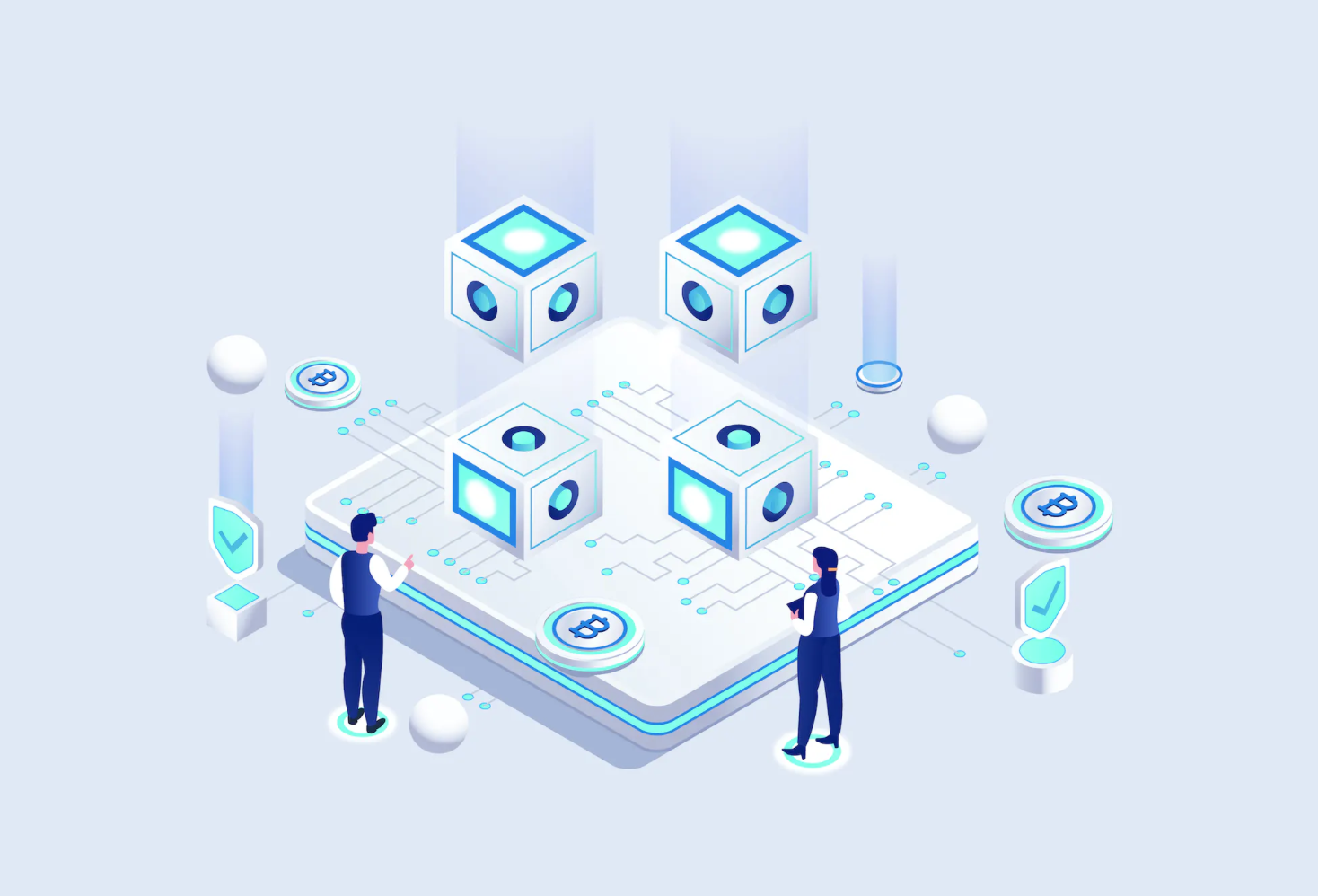 Let us take your business to the next level with the latest technology and industry best practices.
Launching Your Own Coin
Blockchain Technology allows businesses to create their own cryptocurrency with customized consensus algorithms and coin distribution logic. Our expert team can help you to provide an end-to-end solution for coin launch.
Blockchain Asset Tokenization
Asset tokenization on the blockchain ecosystem is a promising concept that opens a new dimension for the valuation and liquidity of anything and everything in the marketplace – be it diamonds, paintings, or real estate property. The technology, with its characteristics like decentralization, immutability, transparency, and distributed structure, has added new benefits.
DeFi Development
When it comes to financial products, we believe that the future is decentralized. Decentralized financial apps are more reliable and secure compared to traditional applications with centralized data storage. Our team has expertise in the following niches
DeFi Token Development
Decentralized Exchange Development
DeFi Lending / Borrowing Platform
DeFi Yield Farming and Staking Platform
DeFi Smart Contract Development
DeFi Wallet Development
Let's start the blockchain development journey and enjoy the process of creation. Each project has it's own beautiful story.
Contract & Requirement Analysis
Week 1
We start with signing a Standard NDA Contract and Code Developer Agreement. Based on clients' requirements our business analyst team will draft all the business requirements and share them with Project Team & Blockchain developers. Based on the business requirements, the team will choose the ecosystem and work out the project phases and structure the DevOps & infrastructure.
Our Project Team will use an agile methodology to deliver high-quality results in time.
Design
Week 2 – Week 6
Based on the complexity of the work, the design phase timeline will differ.  The design phase includes development of DApp Screens, Brand, and UI. In this phase, the team also develops the functional flow ( as flow charts ) and finalizes the data structure.
Smart Contract Development
Week 7 – Week 8
In this phase, our blockchain development team will translate the business requirements into the smart contract. Smart contract development also takes note of UI Design and adds functions to query the data as needed by design. We follow industry best practices and security guidelines.
Developing Server / Client Apps
Week 9 – Week 12
Most DApp projects do not need any server applications. But in some cases to achieve integration with existing data, server apps may be needed. In this phase, the key work is to wire the smart contract and UI and develop an App.
Test Net Deployment
Week 14 – Week 16
It is common practice to set up a public testnet, so the in-house developers, external development team, client, and audit team can experience the app. The useability, data accuracy, and security are tested.   
External Smart Contract Quality Audit
Week 16 – Week 18
Being all blockchains are data sensitive and also carry a financial risk, it is recommended to do an external security audit and incorporate the recommendations. The audit report is also helpful for marketing and attracting investors.
Mainnet Launch
As we get the GO signal from the client's team, we start deploying the code in Mainnet.