Start your own
Forex or Cryptocurrency Exchange Website
Using CryptoEx Software for Starting Your Own Currency Exchange Business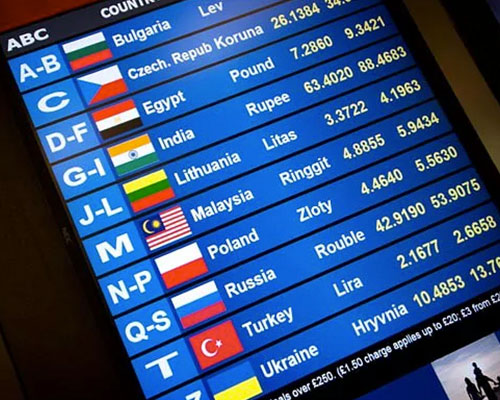 While many people spend their lives conducting day-to-day business using only one type of currency, there are times when exchange services may be required. Currency exchange service is one of the modern day business model that servers and helps to ensure transactions flow seamlessly when the need for currency exchanges or transfers arises.
The common business use cases are
To send money to a different country
People will find can help them send money to friends, family and others in different countries. using currency exchange service. By setting up a good website and fully functional exchange software, you can become the reputable exchange provider, you can rest assured they'll receive the most competitive exchange rates. This, in turn, can ensure those on the receiving end of the transfer get the greatest value from the money spent. While service fees may apply, the rate of exchange will be the highest possible to benefit the sender and the recipient once the electronic money transfer is complete.
To invest in foreign currency
People buy foreign currency online and in person as a form of investment. When one country's currency, for example, is showing signs of rising in value, buying
may eventually result in a strong return on investment. This is similar to buying stocks on the stock market. The forex market, as it is called, is a popular investment tool as currencies, much like stocks, tends to rise and fall in value with a high degree of frequency.
To ready for a trip
When a trip out of country is planned, it is not uncommon for people to want to have some currency in hand for the journey. Working with a currency exchange in advance can simplify the process and ensure the highest exchange rate to ready for the trip. If you are in Travel Industry Business, then setting up your own Exchange Services Website is a Value add-on service.
Starting your own Currency Exchange Service is become easy with our pre-built software "CryptoEX", just buy the software. Install it in your server and you are ready to go.
Looking for More Features
Our product development team is constantly working on improving product features and adding new features. Please contact our product development team and get a custom quote for your development
Popularly Searched For : Currency Exchange Software, Currency Exchanger Software, PHP Currency Exchange Software, PHP Currency Exchange Script, Start your own currency exchange, Currency exchange as a business, Currency Exchanger Script, How to start Currency Exchange Business, Tips on Starting Currency Exchange Business, Currency Exchange Business for Travel Industry.